Brand Ambassadors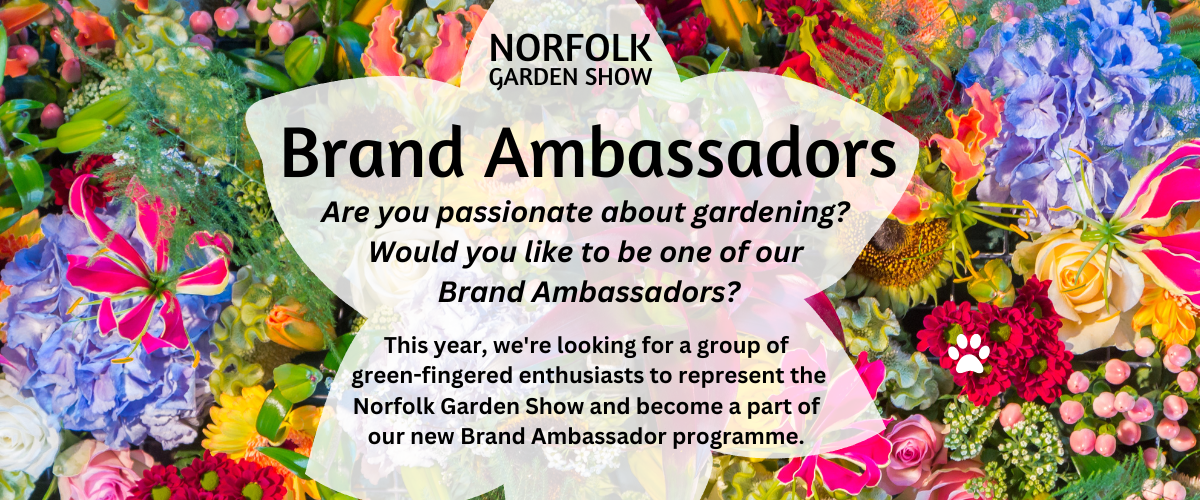 WHAT IS A NORFOLK GARDEN SHOW BRAND AMBASSADOR?
New for 2023, our Brand Ambassador programme invites people who love gardening just as much as we do to help sow the seeds to promote this year's Norfolk Garden Show!
NORFOLK GARDEN SHOW BRAND AMBASSADORS WILL RECEIVE:
• 1x pair of tickets to the Norfolk Garden Show 2023.
• An ambassador pack with Norfolk Garden Show goodies for you to enjoy.
• Feature listing on the Norfolk Garden Show website. This will include a picture of your choice and links to your social media pages.
WHAT WE ASK YOU TO DO AS AN AMBASSADOR:
• Help us to promote the show via your social media, by sharing at least three posts onto your grid/feed/reels and three stories tagging @norfolkgardenshow.
• Engage with the Norfolk Garden Show social media posts and share the event in your local Facebook groups.
• Promote your exclusive discount on tickets with your friends and followers.
• If you're part of a gardening group or club let them know about the event.
• And the best bit…attend the Norfolk Garden Show and share photos and videos from the show on your social media channels.
• Additional promos can also be arranged, including ticket give aways – just let us know how you think you can help promote the shows and don't be afraid to get creative!