SHOW NEWS
New for 2023: Bug & Wildlife Talks
28/06/23

We are pleased to welcome Dr Ian Bedford (aka the Bug Man) who will be talking all things BUG at the Norfolk Garden Show 2023.
As the current 'Go To' Entomologist for BBC Radio Norfolk and BBC Radio Suffolk, Dr Bedford has also featured on BBC Gardeners Quesion Time and TV shows including BBC Gardener's World, Inside Out, Tonight, Horizon, A-Z of TV Gardening, The Great British Revival and even Harry Hill's Alien Fun Time Campsule when 'Killer Slugs Returned to Norwich'!
Join Dr Bedford at the Norfolk Garden Show on Friday 14th, Saturday 15th and Sunday 16th July, where he'll be hosting insightful talks including:
•  Morning Talk 11am: Wildlife Gardening Without Becoming Wild
•  Afternoon Talk 2.30pm: The Environmentally Friendly Way to Keep Plant Bugs at Bay
Dr Bedford will also be running a 'Bug Clinic' throughout the day, which will be open for visitors to drop by to ask questions and get advice.
So if you've got a bug question, make sure you pop along and see Dr Bedford at the show!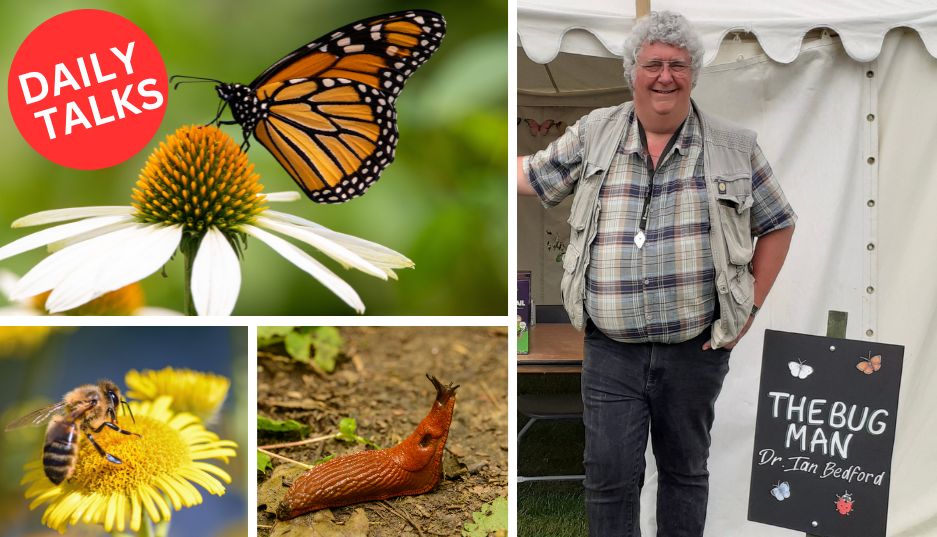 BACK TO NEWS