Best Bits 2022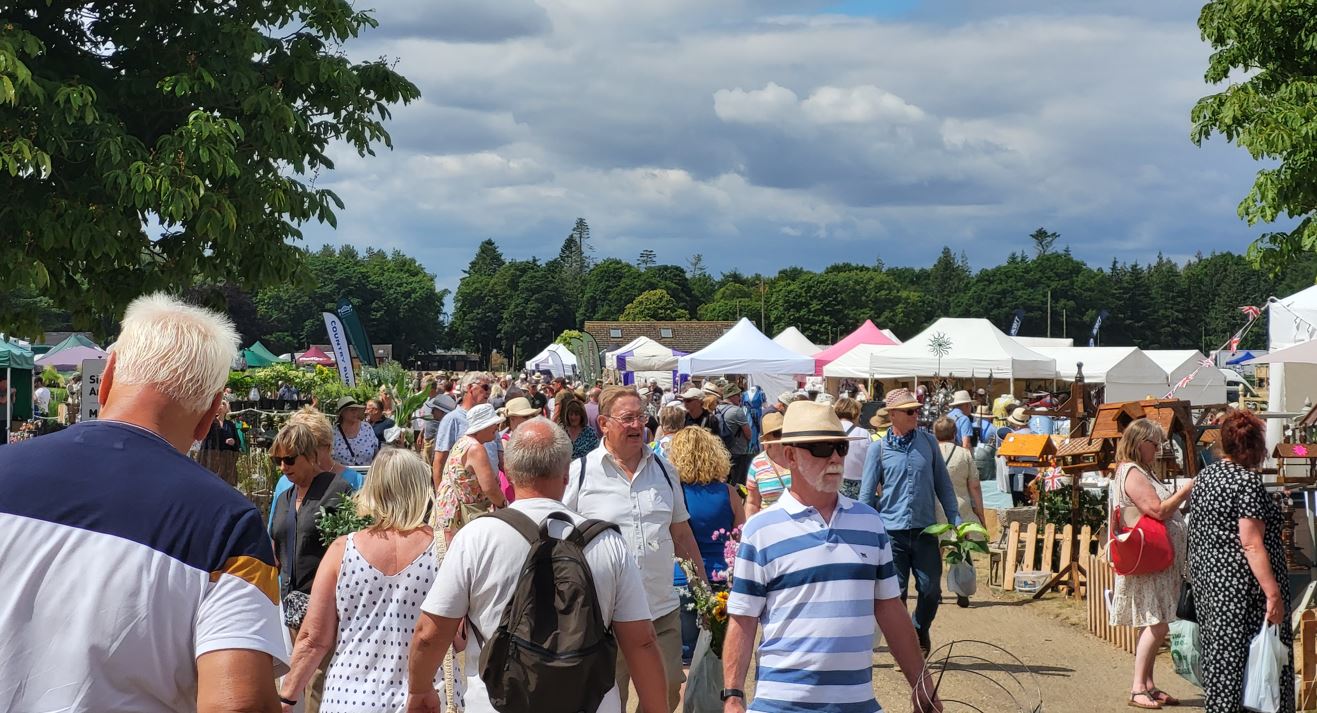 Wow! We had such an amazing show in 2022 and would like to say a big thank you to everyone who joined us – exhibitors, florists, caterers, designers, the incredible staff at the Norfolk Showground and of course all of our wonderful visitors for coming out to see us.
We've put together a collection of our favourite moments from our 2022 show below…
For a full list of our 2022 exhibitors, please click here.
Don't forget, The Norfolk Garden Show will be returning on Friday 14th, Saturday 15th and Sunday 16th July 2023.
We look forward to welcoming you back to the show for our third year at the Norfolk Showground.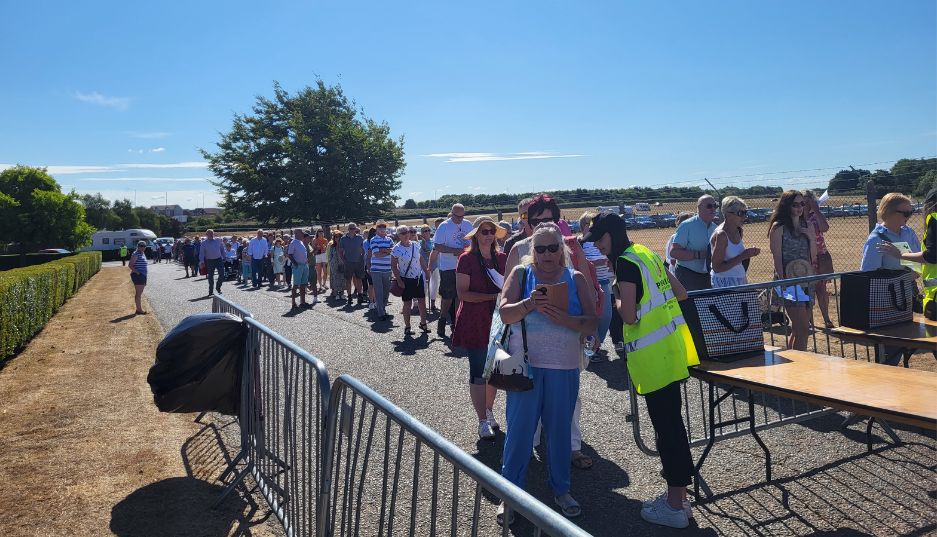 Welcome to the Show!
It was wonderful to see so many of you join us bright and early for our Grand Opening on Friday 15th July 2022, with many of you prepared with garden trolleys at the ready!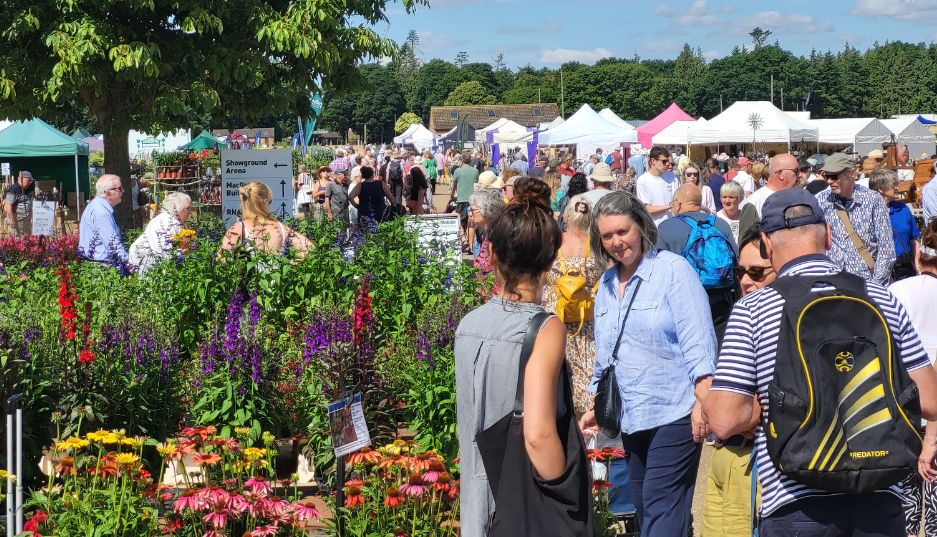 Plant Village
It wouldn't be a flower show without the key ingredient - flowers! And we had an amazing range of plants, bulbs and garden accessories on sale at our 2022 show.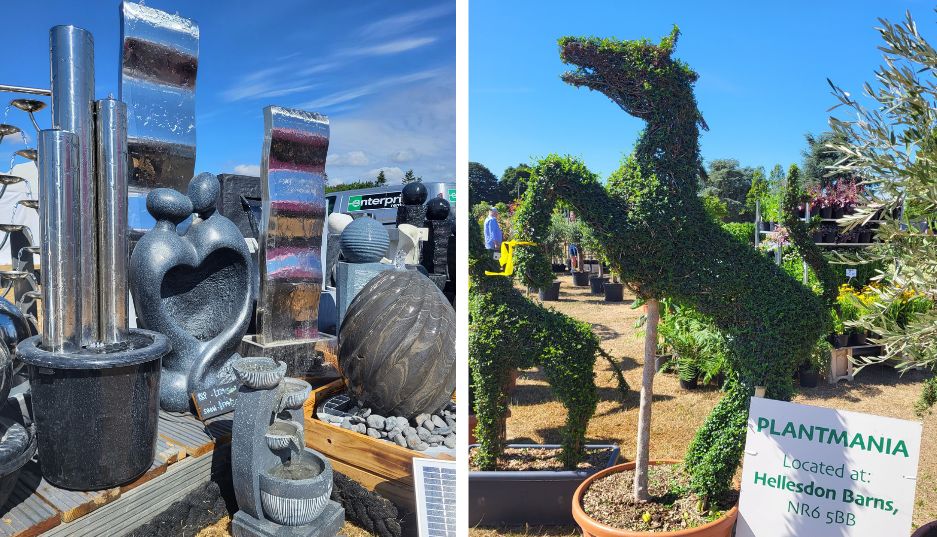 Garden Feature Pieces
There were some INCREDIBLE outside stands at our 2022 show selling inspirational and creative feature pieces and water features for your garden (with some taking an imaginative spin on their stand displays).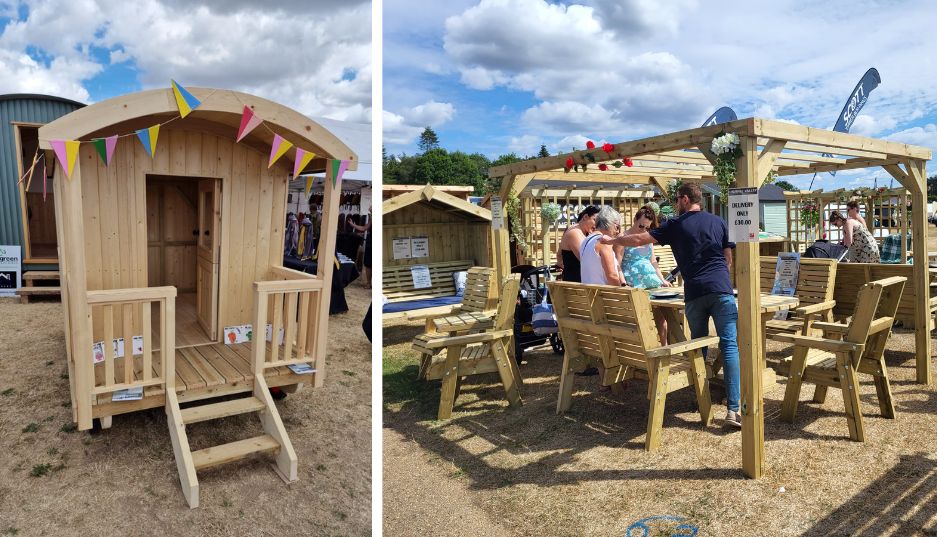 Garden Buildings & Furniture
How stunning were the Garden Buildings and furniture at the 2022 show? We had our eyes on quite a few pieces across the weekend.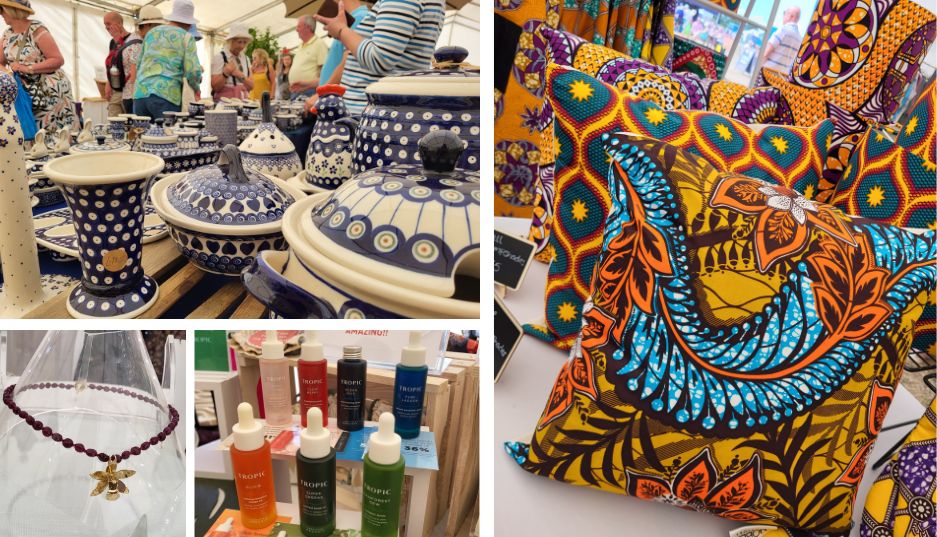 Craft & Gift Pavilion
There was such a variety of products inside our Craft and Gift Pavilion and it was great to see how popular it was with our visitors.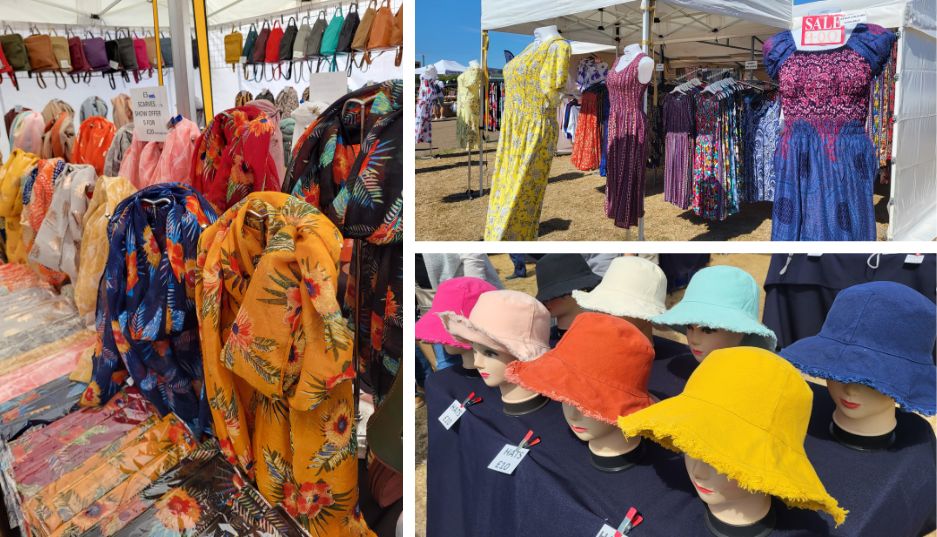 Ladies Fashion
There was plenty of ladies fashion to be found at the show with many items at show discounted prices, including dresses, scarves, bags and hats.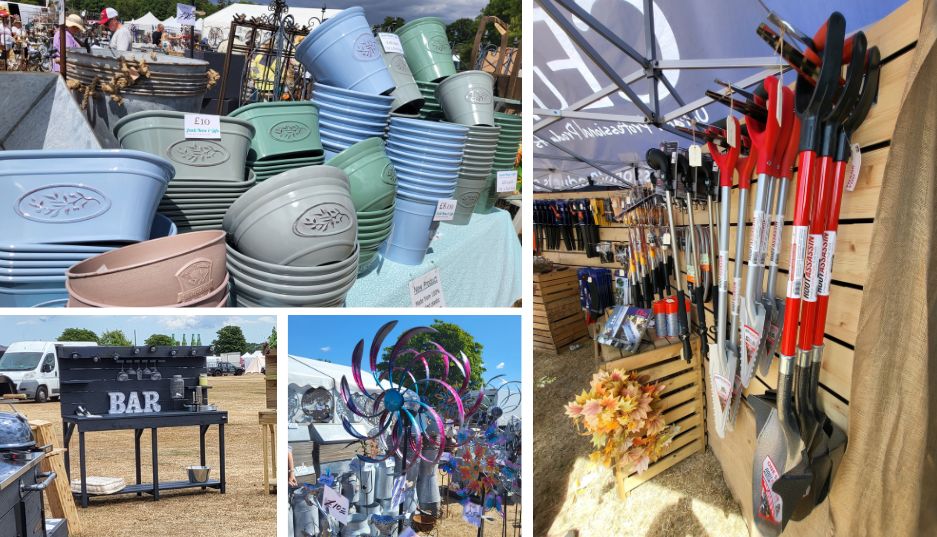 Garden Accessories & Tools
Whether you needed some new plant pots, garden tools, a garden bar or simple wind spinners and ornaments, the Norfolk Garden Show had it all at our 2022 show.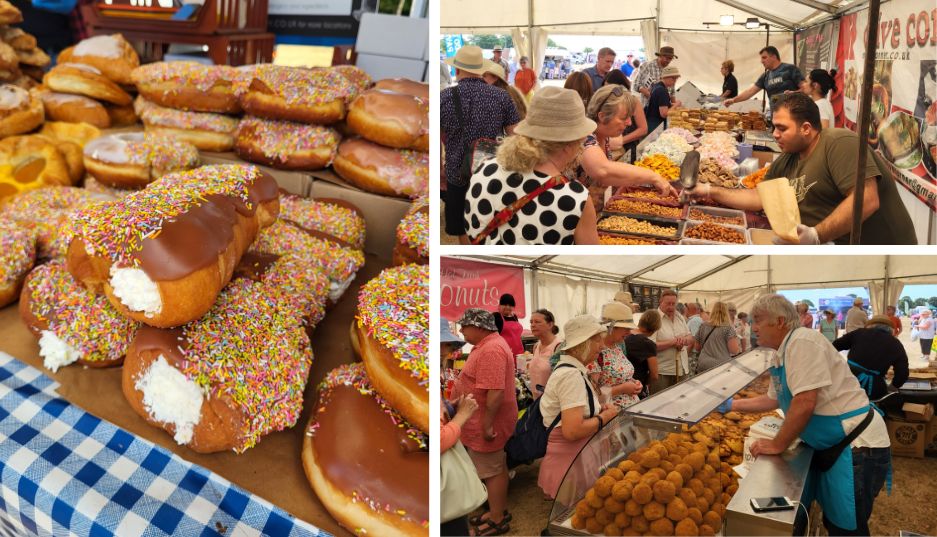 Food & Drink Pavilion
Did you take a look inside our Food & Drink Pavilion? It was impossible not to be tempted to buy some of the tasty products our exhibitors were selling inside.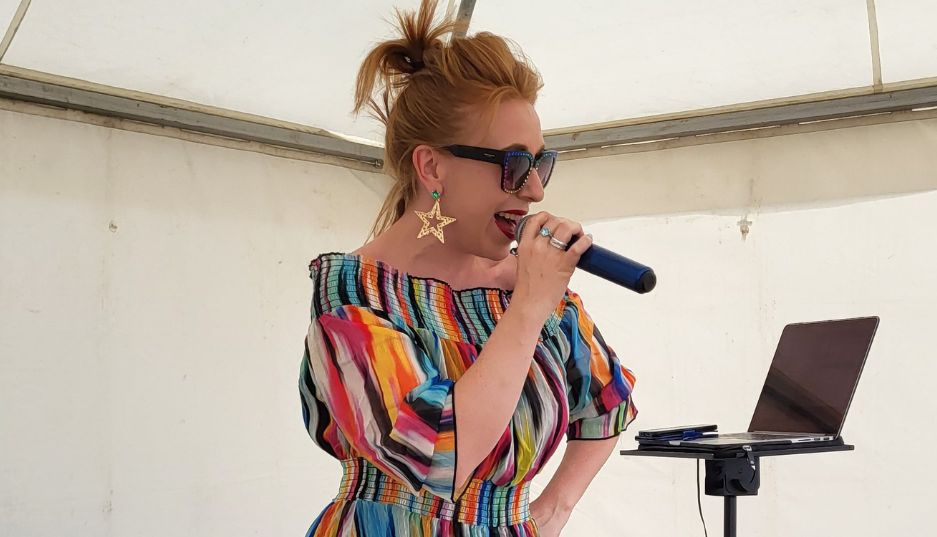 Live Music
Over in our Village Green area you could take a seat and enjoy live music from songstress Hollie-Blue on Friday and Sunday. Plus on Saturday we were joined by George Michael Tribute artist Johnny Mack.
Food & Refreshments
There was plenty of food and refreshments on offer at this year's event including vegan and vegetarian options, plus two bars serving hot, cold and alocholic beverages - yum!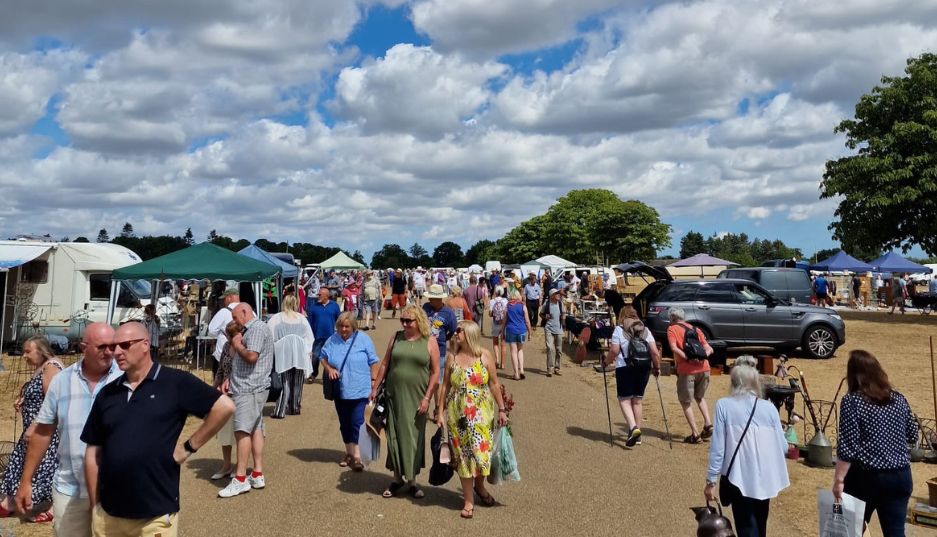 FREE entry to the Norfolk Antique Fair
Tickets to the Norfolk Garden Show 2022 also gave entry to the Norfolk Antique & Collectors Fair - did you find a one of a kind treasure at the show?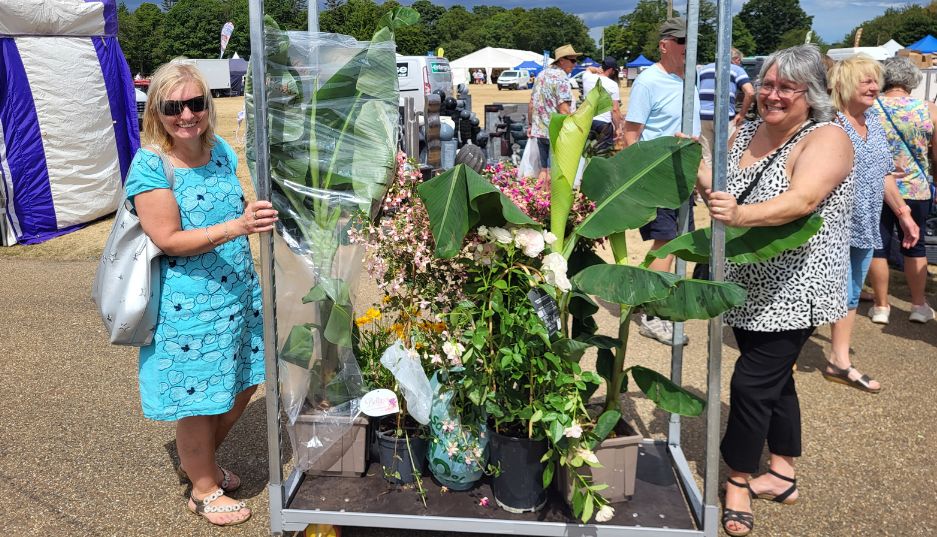 Our Visitors
It made our whole weekend to see so many of you leaving with arms (and even trollies) full of bargains! We hope you all enjoyed your time with us and we'll see you again for our 2023 show!